TYPE OF CASES PERFORMED DURING ADVANCED LIVE SURGERY COURSE
Pacific Implant Academy offers 4 advanced implants live surgery training courses per year.
Each session is 4 days long.
The advanced implant surgery training course can be tailored to meet each participating doctor's interest.
Each participating doctor will have opportunity to perform following cases:
2020 LIVE Implant Surgery Training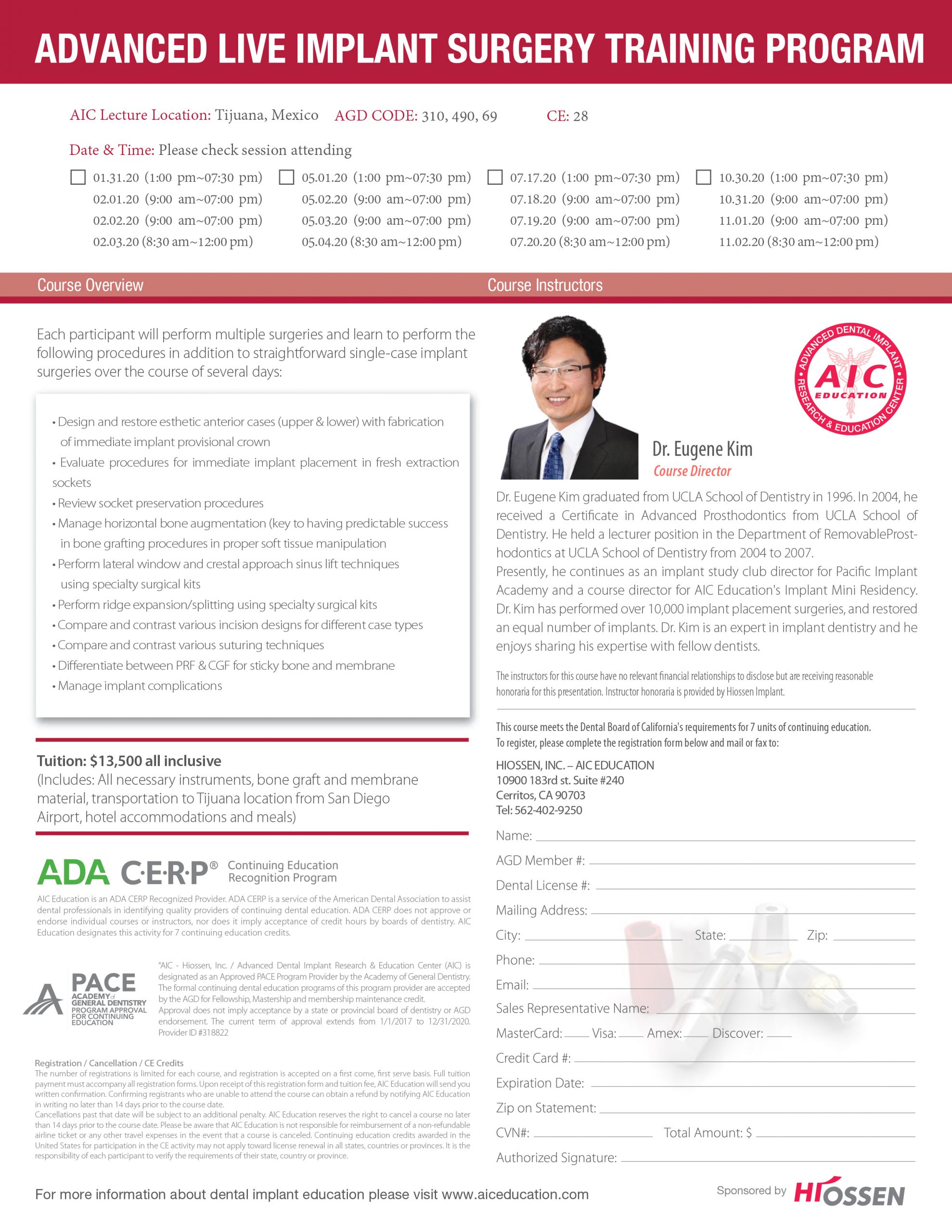 • Straight forward implant placement surgery adhering to strict recommended protocol in order to have long term success
• CGF and PRF preparation and application
• Ridge splitting
• Horizontal bone augmentation using principle of GBR
• Lateral window sinus lift
• Crestal approach sinus lift
• Fabrication of screw retained immediate provisional crowns
• Socket grafting
• Implant placement in fresh extraction sockets
• Implant placement in anterior esthetic region
• Implant placement for implant overdenture
• Connective tissue harvesting and grafting
• Suturing practice
• Implant removal and resulting defect management
.